Big or small,
we print it all.
IT'S THAT SIMPLE!
Our business is helping you promote yours through creative and high quality print products.

Print Stuff can help you with any of your print needs and has expertise in all industries - real estate, entertainment, hospitality, professional services, food and beverage, and more.

With print partnership locations across North America, our solution providers help businesses benefit from brand control, lower shipping costs and speed to market when working with us.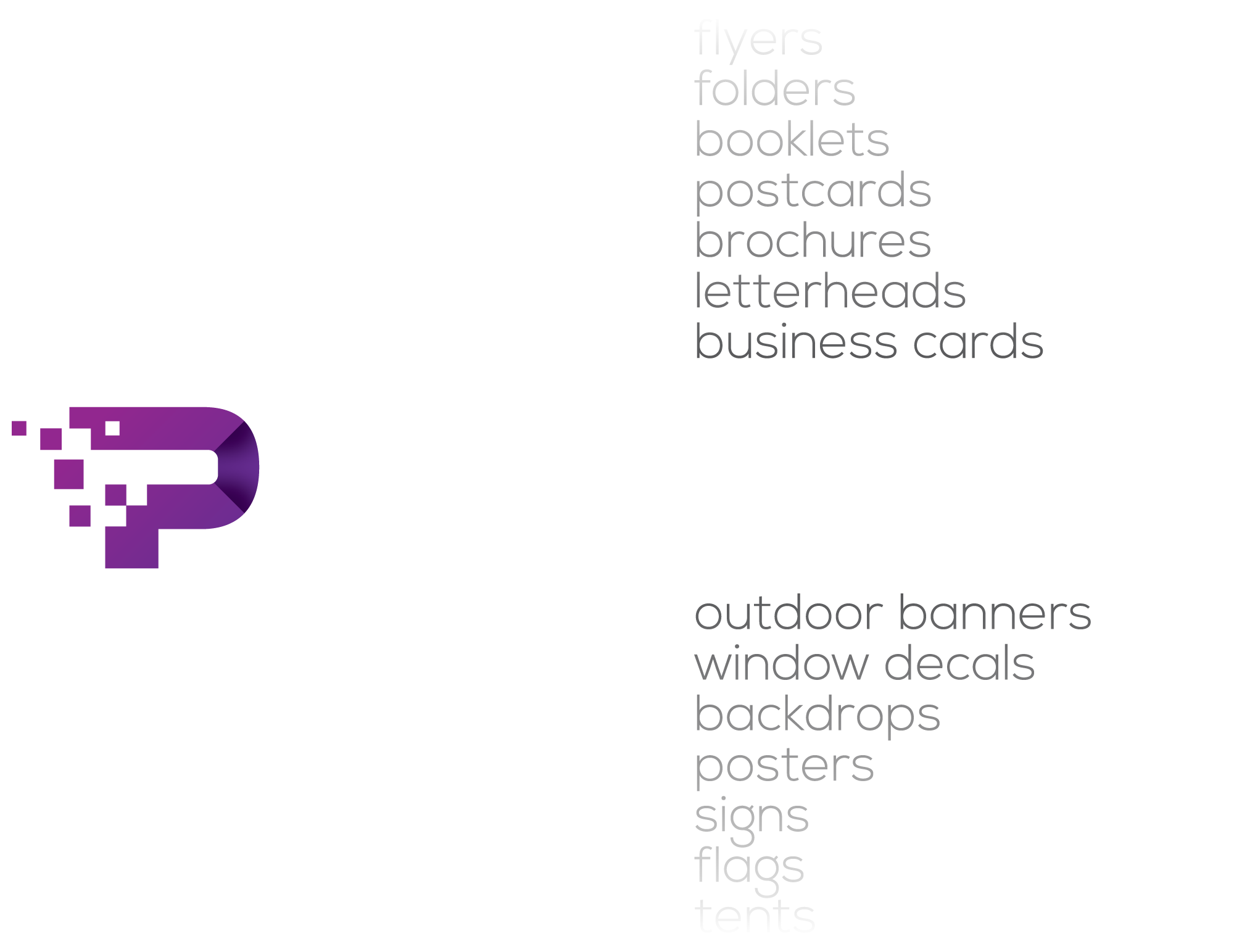 Our Proven Process
An affordable online printing process in quantities that meet the needs of small business owners.
A Wide Selection
Customised marketing marterials and printed products to fit any budget, style and occasion.
Customized Designs
We offer a range of design serivces to help you get excatly what you want.
Experienced Printing Professionals
Print Stuff, is a Canadian based, full service online printing and graphic design company that offers competitive prices from all of our North American solution providers, and we stand behind our printing and design services. We are so sure you'll be satisfied that we offer guarantees on quality, turnaround, and pricing.

Having been in business for many years, we have the experience, understanding and patience to make sure your print job comes out fast and accurate.
It all started with wanting to give small business owners a fighting chance to compete and grow their businesses without breaking the bank. To give them access to the same high-quality, custom-printed products that bigger companies (with bigger budgets) enjoyed.

With partnerships of over 70 printing locations across North America, Print Stuff is the perfect online tool to maximize cost and efficiency and consistently delivery quality and savings to you.
ABSOLUTELY GUARANTEED
Every time. Any Reason. Or we'll make it right.
We stand by everything we sell, 100%. So if you're not satisfied with your order for any reason, neither are we.
We'll make it right – from reprinting your order to giving a credit in full. It's as simple as that.
From printing to graphic design, we are ready to complete your jobs to save you money and time.